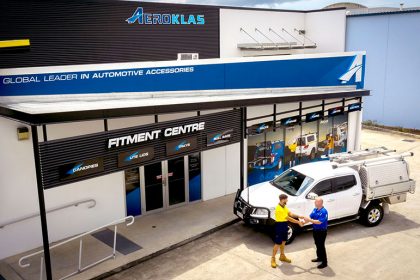 A new, purpose-built fitment centre dedicated to providing complete light commercial vehicle fit outs for dealers, fleets and sole operators has opened in Brendale QLD. The new Aeroklas Fitment Centre features products from Flexiglass, Aeroklas and Bocar for viewing, purchase and fitment with services offered including fleet and dealer vehicle fitouts, tailored packages, modification, compliance and GVM upgrades. The amalgamation has roots stretching as far back as 1949 and brings together over 150 years of aftermarket auto accessories innovation experience. The centre was the first of its kind in Australia with a modern state-of-the-art facility opening on Brisbane's north side in early 2020
FLEXIGLASS PRODUCTS
BOCAR PRODUCTS

"Our broadened range of product categories include vehicle protection, storage solutions and general vehicle upgrades. This combination of brands, products, services and experienced staff forms the perfect destination for all light commercial vehicle fitment needs," said Matt Logan, Aeroklas Australia's head of customer experience. "The Flexiglass brand is one of the oldest in the automotive industry and this transition is the next chapter in a long and storied history," said Matt. "By combining Flexiglass' deep product range with Aeroklas Australia's growing footprint and vision for the future, the Flexiglass brand and our customers will have an enhanced service experience moving forward," he said.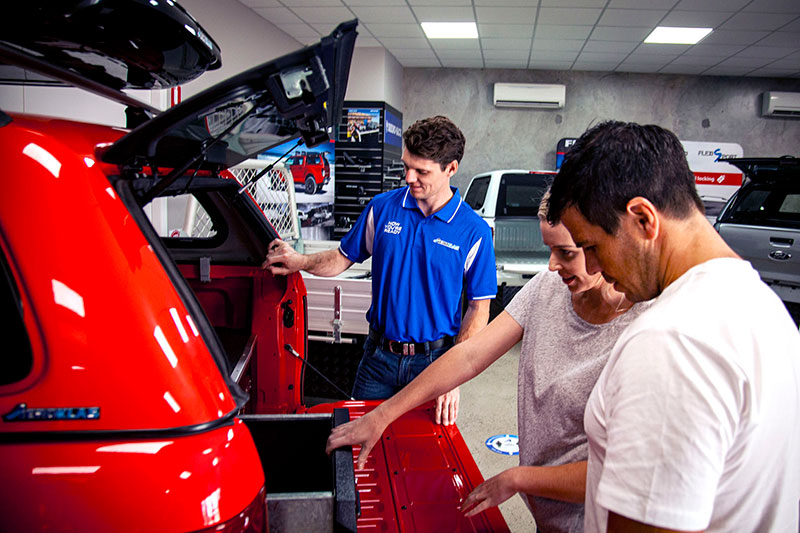 Aeroklas has been producing premium plastic automotive accessories for over 35 years and boasts a great history in developing innovative products to service a growing retail network in Australia as well as enjoying a global brand presence. Flexiglass was established in Western Australia and created the first fibreglass vehicle canopy way back in 1956. Since then, Flexiglass has grown to become a true powerhouse of the industry. Bocar was established on Queensland's Gold Coast in 1970 and boasts a long proud history of working with OEMs, specialising in aluminium tray solutions, and recently launching a brand-new Stockade series of bull bars, designed for tough working conditions.
Aeroklas Australia has invested significantly in market-leading Australian brands to create a premium service-based destination delivering a wide range of aftermarket auto accessory solutions to customers. With a core brand portfolio consisting of TJM, Flexiglass and Bocar, Aeroklas Australia aims to be the leading aftermarket accessories and fitting destination for the light commercial vehicle market in Queensland. Globally, Aeroklas began operations in 1996 and is now a leading manufacturer and exporter of high-end automotive accessories.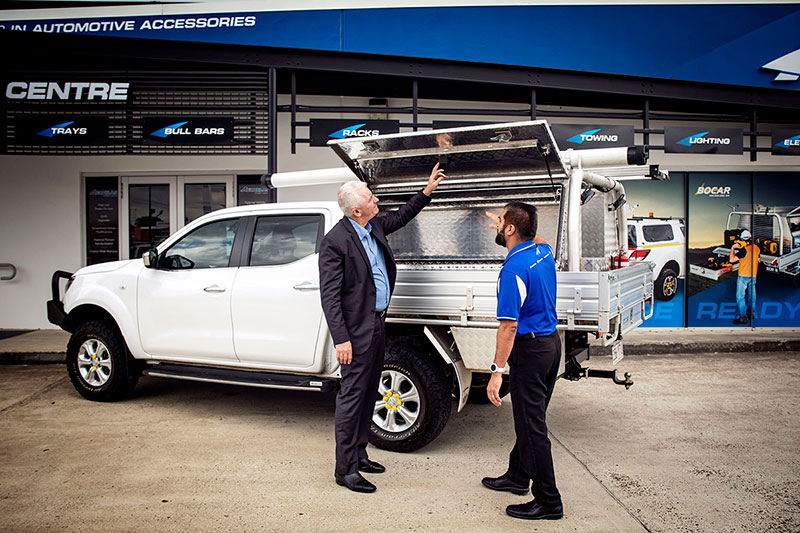 General Manager Greg Kelly stated: "Our brands are strong and the investment in R&D, product innovation, IT and an efficient distribution footprint and vision for the future, the Flexiglass brand and our customers will have an enhanced service experience moving forward. Our premises have been specially designed to provide staff with the best working conditions and include a modern R&D laboratory, new manufacturing equipment, paint booths and modern staff amenities," he said.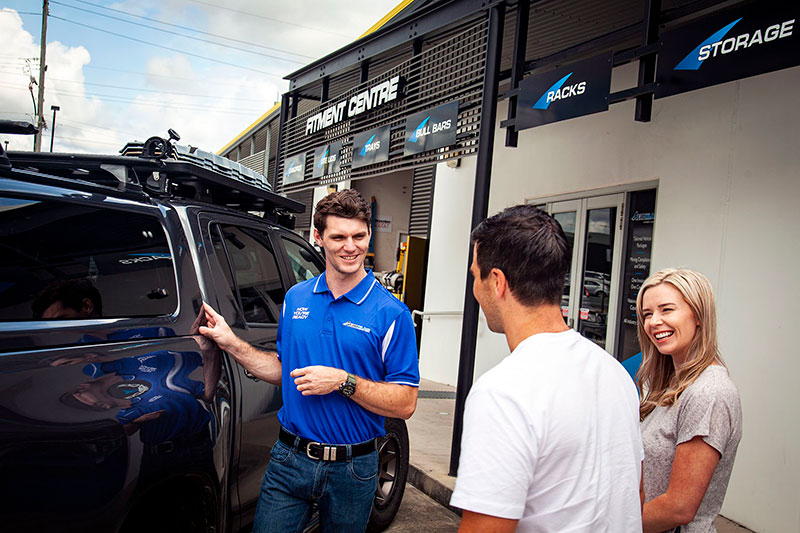 Globally Aeroklas distributes products in over 100 countries and its international customers include some of the largest OEM manufactures in the world including Ford, Honda, Isuzu, Mazda, Mitsubishi, Nissan, Toyota, GM, and Volkswagen. Aeroklas and its portfolio of brands bring innovation, research and development, expertise and a global OEM pedigree to the light commercial vehicle market.
Visit the new showroom situated at 1 Hinkler Ct, Brendale QLD 4500. The Aeroklas fitment centre Brendale is open from 8am until 5pm Monday to Friday.
CONTACT AEROKLAS